Domodedovo airport ownership still puzzles Russian investigators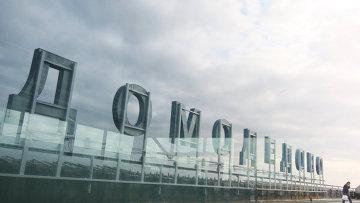 12:52 24/11/2014
MOSCOW, November 24 (RAPSI) – Investigators working on the Domodedovo International Airport 2011 terror attack still unable to determine the owner of the airport, RIA Novosti reported on Monday, citing the head of Russia's Investigative Committee Alexander Bastrykin.
"Since the tragedy took place, we still can't hold the management responsible, I mean the person who actually owns the airport. We know of these people, but they deny any involvement in the airport's management", the agency quoted Bastrykin as having told journalists.
On January 24, 2011, a suicide bomber detonated a bomb in the airport's international arrivals hall, killing 37 people and injuring 172. Doku Umarov, Russia's most wanted terrorist at the time, claimed responsibility for the attack. Altogether, 28 men connected with the Caucasus Emirate terrorist organization were linked to the attack, according to the investigators. Seventeen of them were killed in special operations in 2011, four were detained.
A Moscow region court in November 2013 sentenced three men to life in prison and a fourth man to 10 years for their role in the suicide bombing.
The question of ownership of the Domodedovo airport arose back in 2011, when the investigators first stated that they couldn't determine the owner of the airport.
According to Forbes, Domodedovo is controlled by Russian businessman Dmitry Kamenshchik and his business partner Valery Kogan.
Notably, President Vladimir Putin said in 2013 that all Moscow airports must disclose their beneficiary owners as part of a plan to create a unified aviation hub.