Court launches Domodedovo terrorist act trial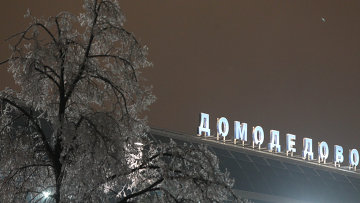 13:30 20/08/2012
MOSCOW, August 20 - RAPSI. The Moscow Regional Court will begin hearing the Domodedovo airport terrorist case attack on Monday.
The preliminary hearing will be held behind closed doors.
A bomb went off in the airport's international flights arrival lounge on January 24, 2011.
According to Investigative Committee spokesman Vladimir Markin, the attack was planned by Doku Umarov, who controlled a criminal group headed by Aslan Byutukayev and Supyan Abdullayev. Suicide bomber Magomed Yevloyev trained at a camp in Ingushetia.
The prosecutor's office maintains that the group helped Yevloyev get to Moscow where he lived in a rented apartment and received the bomb.
Umarov, Byutukayev and another suspect have been placed on the international wanted list and are under investigation. All in all, 28 individuals are suspected of taking part in the terrorist attack that killed 37 people.