Domodedovo terrorist attack victim challenges prosecution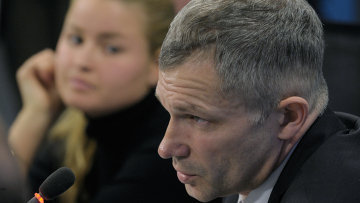 15:00 17/05/2013
MOSCOW, May 17 (RAPSI, Maria Petrova) - The lawyers for a Domodedovo terrorist attack victim insist that a criminal case be opened against officials for failure to find those guilty of violating transportation security regulations, attorney Igor Trunov told RAPSI.
On Friday Trunov, who represents the interests of terrorist attack victim Yelena Krivolutskaya, filed a suit with the Basmanny Court of Moscow.
On January 24, 2011, a suicide bomber detonated a bomb in the Domodedovo Airport's international arrivals hall, killing 37 people and injuring 172.
Trunov earlier wrote the Investigative Committee a letter saying that not a single suspect had been found in the case over the past two years. He demands that a criminal case be opened against the officials of the agency that is investigating the attack.
Trunov has asked the Basmanny Court to hear his suit in accordance with established procedure. He has also asked the court to reverse the decision of the Investigative Committee which had invalidated the ruling that recognized his client Krivolutskaya as an injured party on the grounds that the investigation found no connection between the actions (inaction) of officials responsible for transport security and the explosion in the airport.