Domodedovo Airport sued for $1.6mln in terrorist attack case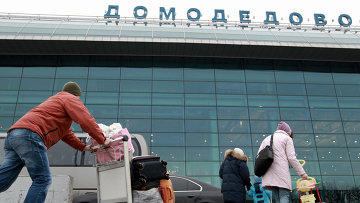 13:39 31/10/2012
MOSCOW, October 31 - RAPSI, Maria Petrova. A victim of the January 24, 2011 terrorist attack at Domodedovo Airport has filed a lawsuit with the Moscow Presnensky District Court against the airport seeking 50 million rubles ($1.6 million) in damages, the official website of the Trunov, Aivar and Partners Moscow law firm reported on Wednesday.
The Trunov, Aivar and Partners website reads that the 49-year-old woman found herself at the explosions epicenter but survived by a pure miracle. She was heavily injured and was taken to an intensive care unit. The victim had to undergo several complicated operations, eventually losing the capacity to work and earn a living. She has been granted an official disabled status.
"The victim is still undergoing treatment and she cannot move freely on her own. She is experiencing physical pain and is suffering emotionally, all of which requires expensive treatment," the report reads.
On January 24, 2011, a suicide bomber detonated a bomb in the airport's international arrivals hall, killing 37 people and injuring 172.
According to Investigative Committee spokesman Vladimir Markin, the terrorist act was organized by the infamous Doku Umarov, head of the Emarat Kavkaz (the Caucasus Emirate) terrorist group.