Domodedovo suicide bombing trial to be held publicly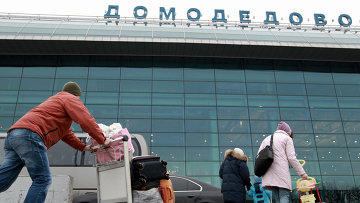 11:02 03/10/2012
MOSCOW, October 3 - RAPSI. On Tuesday the Moscow Region Court ruled that the case on the terrorist attack at Moscow's Domodedovo Airport, which claimed the lives of 37 people and injured 172, will be held publicly, the court's press secretary told the Russian Legal Information Agency (RAPSI/rapsinews.com).
"The court ruled to continue considering the case publicly. Only hearings regarding examinations of classified material will be held behind closed doors," she said.
On Tuesday, the questioning of victims in the case continued. Three have so far been questioned. In total, there are over 200 victims, not only Russians, but also Austrians, Germans, British and U.S. citizens, the court's press secretary said.
The next hearing has been set for October 4.
According to Investigative Committee spokesman Vladimir Markin, Doku Umarov is suspected of directing a criminal group, headed by Aslan Byutukayev and Supyan Abdullayev, and of planning the attack. The alleged bomber, Magomed Yevloyev, allegedly trained at a camp in Ingushetia.
The prosecutor's office maintains that Islam and Ilez Yandiyev, Akhmed Yevloyev and Bashir Khamkhoyev helped Yevloyev get to Moscow, where he was given the bomb at an apartment rented for him by the suspects.
An international search is underway for Umarov, Byutukayev, and one other suspect. In total, 28 individuals are suspected of involvement in the attack.