Domodedovo terrorist trial not to be open to public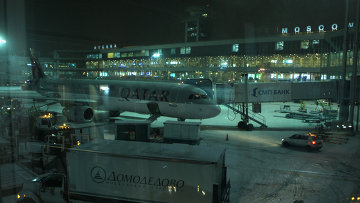 17:31 12/09/2012
MOSCOW, September 12 - RAPSI. On Tuesday, the court turned down a motion to open the trial over a terrorist attack at Moscow's Domodedovo Airport to the public, the court's press secretary told the Russian Legal Information Agency (RAPSI/rapsinews.com).
The court ruled against a motion by defendant Ilez Yandiyev, who requested that the trial be open to the public.
"On Tuesday, the case was adjourned until October 2," the court spokesperson said.
On January 24, 2011, a suicide bomber detonated a bomb in the airport's international arrivals hall, killing 37 people.
According to Investigative Committee spokesman Vladimir Markin, Doku Umarov is suspected of directing a criminal group, headed by Aslan Byutukayev and Supyan Abdullayev, and of planning the attack. The alleged bomber, Magomed Yevloyev, allegedly trained at a camp in Ingushetia.
The prosecutor's office maintains that Islam and Ilez Yandiyev, Akhmed Yevloyev and Bashir Khamkhoyev helped Yevloyev get to Moscow, where he received the bomb at an apartment rented for him by the suspects.
An international search is underway for Umarov, Byutukayev, and one other suspect. In total, 28 individuals are suspected of involvement in the attack.