France Telecom-Orange CEO remains in custody in Tapie-Lagarde case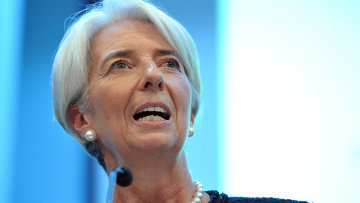 14:55 11/06/2013
MOSCOW, June 11 (RAPSI) – The French authorities have extended the detention of France Telecom-Orange CEO Stephane Richard as part of the investigation into the case of former IMF chief Christine Lagarde, AFP reported on Tuesday.
Richard was detained Monday and will remain in custody at least until Wednesday morning.
The investigators are holding him for a second questioning on the sale of a stake in the Adidas sporting goods company by businessman and politician Bernard Tapie, a close friend of then-President Nicolas Sarkozy. Lagarde is suspected of abuse of office and promoting a ruling in Tapie's favor when the legality of the deal was investigated.
Richard was Lagarde's chief of staff at the time. Lagarde served as the finance minister in President Nicolas Sarkozy's cabinet before she became the IMF chief.
A consortium established specifically for the Adidas purchase deal was managed by Credit Lyonnais, a bank partially owned by the French government. When the deal was closed, Tapie accused the bank of fraud and demanded compensation for his losses.
A long trial followed and Lagarde instructed that Tapie's case be passed to a commercial court for faster settlement in 2007. In July 2008, the commercial court ruled that a government finance agency had to pay Tapie damages amounting to 240 million euros, around 100 million euros in interest and 45 million euros in moral damages.
The investigators are now trying to find out who actually made the decision to pass Tapie's case to a commercial court. According to the BFM TV channel, the decision was made following a meeting in summer 2007 between Richard, Jean-Francois Rocchi, the president of the consortium in charge of managing Credit Lyonnais' debt, and Elysee General Secretary Claude Gueant. Lagarde did not know about the meeting.
The Court of Justice of the Republic, which probes cases alleging ministerial misconduct, interrogated Richard along with Lagarde in late April. Richard was immediately released. Lagarde, who was suspected of corruption and involvement in the misappropriation of funds, was assigned the status of an "assisting witness" in the probe (an interim status between a witness and an accused under the French law).