IMF chief to testify in court on abuse of power in May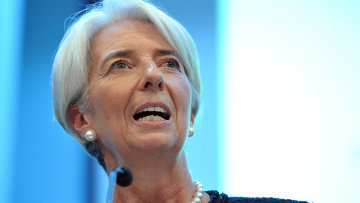 13:48 18/04/2013
MOSCOW, April 18 (RAPSI) - International Monetary Fund Managing Director Christine Lagarde will be questioned in court in late May for alleged abuse of power while serving as France's economy minister, AFP cited her attorney as saying on Thursday.
In August 2011, a French court investigating crimes committed by government members referred an abuse of power case against Lagarde. She may have been involved in the purchase of Adidas by French businessman and politician Bernard Tapie, who is close to Nicolas Sarkozy, in 1993.
A consortium established specifically for the Adidas purchase deal was managed by Credit Lyonnais, a bank partially owned by the French government. When the deal was closed, Tapie accused the bank of fraud and demanded compensation for his losses.
A long trial followed and Lagarde, who was the minister at the time, instructed that Tapie's case be passed to a commercial court for faster settlement in 2007. In July 2008, the commercial court ruled that a government finance agency had to pay Tapie damages amounting to 240 million euros, around 100 million euros in interest and 45 million euros in moral damages.
The compensation order triggered a scandal. The Socialist Party, which was in the opposition at the time, accused officials of interfering in the case and pressuring the court.