France Telecom-Orange CEO detained in Lagarde case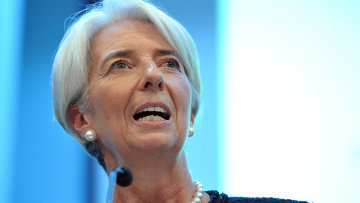 14:50 10/06/2013
PARIS, June 10 (RAPSI) - Orange CEO Stephane Richard was held for questioning on Monday as part of the investigation into the case of former IMF chief Christine Lagarde, French media reported.
He will be questioned about his role in a 2008 arbitration process that resulted in the payout of huge damages to businessman Bernard Tapie, who claimed that he had been defrauded by Credit Lyonnais in the 1993 sale of the Adidas sporting goods producer, which he previously owned.
Richard was Lagarde's chief of staff at the time. Lagarde served as the finance minister in President Nicolas Sarkozy's cabinet before she became the IMF chief.
Investigators are reportedly considering allegations that Tapie may have received favors for supporting Sarkozy. Lagarde was questioned last month about a 400 million euro payout issued to Tapie as a result of the arbitration proceedings.
Richard has denied any wrongdoing.
Orange, which recently changed its name from France Telecom, declined to comment. Its shares fell by 1.15% in Paris as of 12:55 PM Moscow time.