Arbitration judge considering Tapie-Lagarde dispute arrested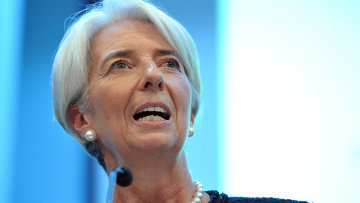 19:38 28/05/2013
PARIS, May 28 (RAPSI) – One of three arbitration judges who presided over a dispute resulting in a large payout to a French tycoon during International Monetary Fund (IMF) Managing Director Christine Lagarde's stint as the country's finance minister was detained Monday by officials investigating the payout, the AFP reported Tuesday.
Estoup has presided over a panel between businessman Bernard Tapie and Credit Lyonnais bank over the 1993 sale of Adidas sports group, according to the report. The AFP's sources claim that Estoup was detained due to his failure to disclose his past business relations with one of Tapie's attorneys in the case.
Investigators are reportedly considering allegations that Tapie may have received favors for his support of former French president Nicolas Sarkozy, who at the time was Lagarde's boss. Lagarde was questioned last week about a EUR 400 million payout made to Tapie as a result of the arbitration proceedings.
The payment was made after Estoup's panel held in favor of Tapie's fraud claim.
At present, Lagarde is being treated as an "assisted witness" in the investigation, which – according to the report – does not rule out the possibilities of further questions and charges as the probe advances.