Whistleblower Navalny caused no economic damage - Kirov governor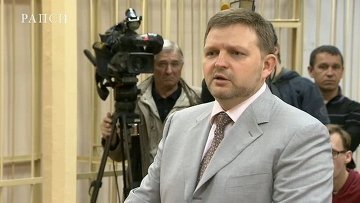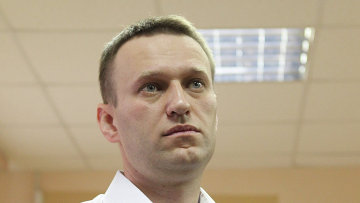 13:43 22/05/2013
KIROV, May 22 (RAPSI) - Governor of Russia's Kirov Region Nikita Belykh testified at a court hearing centering on allegations of embezzlement by timber company Kirovles that he has no grounds on which to assume that opposition activist and anti-corruption blogger Alexei Navalny caused any damage to the region's economic interests, RIA Novosti reports from the courtroom.
The governor appeared in court on Wednesday to testify in the case against his former voluntary adviser Alexei Navalny and businessman Pyotr Ofitserov.
Replying to an attorney's question about the alleged damage Navalny's actions as his adviser had had on the region's economic interests and budget, Belykh said he had no grounds to believe that was the case.
"On the other hand, I cannot speak in my official capacity here, because we have not examined the issue. Based on the information available to me, I have no grounds to make such conclusions. At the same time, I know that the Investigative Committee has named the State Property Management Department as the injured party in this case. The Committee believes that damage has been done," the governor said.
He added that he had not himself seen any expert conclusions or calculations in this case.
According to the investigators, Navalny organized the theft of over 10,000 cubic meters of timber while serving as a voluntary adviser to the governor in the Kirov Region.
The timber was allegedly stolen from the Kirovles company between May and September 2009 in collusion with Director of the Vyatka Timber Company Pyotr Ofitserov and Kirovles CEO Vyacheslav Opalyov.
The regional budget shortfall resulting from that transaction has been estimated at 16 million rubles ($510,906).
If convicted, Navalny and Ofitserov face up to 10 years in prison. They will also be ineligible for civil service even if they are only given probation. Opalyov, who entered into an agreement with the prosecution, has received a four-year suspended sentence.