Navalny's lawyer seeks to replace judge in timber embezzlement case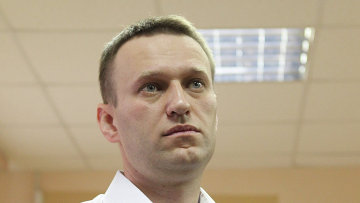 15:54 24/04/2013
KIROV, April 24 (RAPSI) – The attorneys of renowned whistleblower Alexei Navalny, who has been accused of embezzlement from the Kirovles timber company, have asked to replace Judge Sergei Blinov from the Leninsky District Court, RAPSI reports from the courtroom on Wednesday.
According to the investigators, Navalny organized the theft of over 10,000 cubic meters of timber while serving as a voluntary adviser to the Kirov region governor.
The timber was allegedly stolen between May and September 2009 in collusion with Vyatka Timber Company Director Pyotr Ofitserov and Kirovles CEO Vyacheslav Opalyov.
The Leninsky District Court in Kirov earlier considered a case against Opalyov who agreed to a plea bargain. He received a suspended four-year sentence.
Navalny is a Yale-educated political activist. He has earned world renown as a whistle-blowing blogger who strives to expose corrupt practices. He has also gained recognition for his role in the opposition movement from late 2011 onwards.