Uzbek Supreme Economic Court rejects MTS license revocation appeal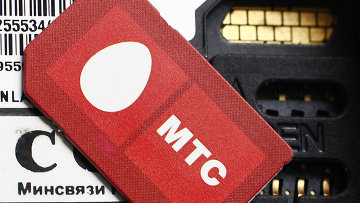 16:14 04/04/2013
MOSCOW, April 4 - RAPSI. The Uzbek Supreme Economic Court has dismissed an appeal filed by Uzdunrobita on the withdrawal of its license, a court spokesperson told RIA Novosti on Thursday.
Uzdunrobita is an MTS branch in Uzbekistan.
The appeals hearing was initiated last October and suspended in November. It was urgently resumed today.
Last July, the State Committee for Communications, Information and Telecommunication Technology suspended and later withdrew all of Uzdunrobita's licenses due to multiple service regulation violations. The court upheld the decision. As a result, the republic's largest mobile network was shut down.
Last fall, several Uzdunrobita employees were sentenced to fines and communal service on charges of deriving uncontrolled profits. The companys assets were then to pass into the states ownership. The appeals court later cancelled its most recent order, but estimated the amount of the financial claims against the mobile network as $600 million payable within eight months.
Uzdunrobita filed a bankruptcy petition with the court due to its inability to cover the financial claims. A supervisory procedure was commenced in the company and an interim trustee was assigned. The next bankruptcy petition hearing has been scheduled for April 22.
MTS is the leading communications company in Russia. According to the latest estimates in November, the company serves over 69.68 million customers in Russia and a total of 105.27 million including its subsidiaries in post-Soviet republics.
Uzdunrobita was established in 1991 and joined MTS in August 2004. In 2011, the company had 9.5 million customers.