Over $900mln in back taxes charged against MTS subsidiary in Uzbekistan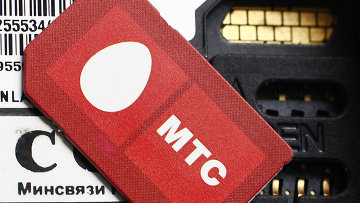 10:22 14/08/2012
MOSCOW, August 14 - RAPSI. A tax debt exceeding $900 million has been charged against Uzdunrobita, an MTS subsidiary in Uzbekistan, by tax authorities there.
MTS is determined to file an appeal against the tax service charges within ten days. The last tax audit of Uzdunrobita in February 2012 revealed no significant violations by the company.
Earlier on Monday the Tashkent Commercial Court upheld a lawsuit filed by the Uzbek communications watchdog annulling the operating licenses of Uzdunrobita, a source familiar with the case told the news agency Prime.
The Uzbekistan Communications and Information Technology Agency filed a $210 million lawsuit against Uzdunrobita last week, claiming that the company's branch offices in Uzbekistan were operating illegally without separate licenses.
MTS confirmed this report to Prime. The Russian mobile operator says it will file an appeal against the courts ruling within ten days, an MTS spokesman said.
The republics antimonopoly authorities have also filed claims against Uzdunrobita that could cost the company as much as $80 million.
In a statement, MTS stressed that Uzdunrobita had abided by all legislative requirements since it started operating in Uzbekistan in 2004, and that audits held in the company from June through August had violated the law.
In late June, the Prosecutor General's Office of the republic initiated a criminal case against a group of Uzdunrobita officials, and several employees were arrested. Radik Dautov, the companys acting director who was detained for more than a month, was released on his own recognizance on August 1.