MTS Uzbekistan subsidiary files for bankruptcy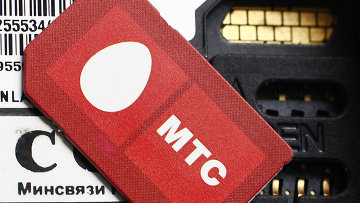 14:06 16/01/2013
MOSCOW, January 16 - RAPSI. Uzdunrobita, a subsidiary of Russias mobile operator MTS in Uzbekistan, has filed for bankruptcy with a commercial court in Tashkent, citing inability to pay its financial liabilities.
The company's assets were to be taken over by the Uzbek government after a group of Uzdunrobita officials were convicted in September. The court later set the total amount of fines and penalties to be paid by the operator at $600 million, payable within eight months.
At this stage, the remaining $150 million has been recovered by law enforcement agencies from Uzdunrobitas bank accounts following the criminal court ruling.
A source close to the company told RIA Novosti that the bankruptcy proceedings would make it possible to temporarily suspend the payments required by the verdict. Uzdunrobita has also started making redundancies on a large scale.
The company continues to protect its interests in accordance with Uzbek laws, MTS said in a statement on its website. "MTS also reserves the right to use all legal options in the international arena in order to claim damages incurred as a result of an unwarranted attack on its subsidiary in Uzbekistan," the statement reads.
The MTS Group wrote off $1.08 million in losses from the cessation of the activities of its Uzbek subsidiary in 2012.
In late June, the Prosecutor General's Office of the republic initiated a criminal case against a group of Uzdunrobita officials who were arrested. Four of them were sentenced to three years in prison for financial theft.
In August, the Tashkent Commercial Court upheld the lawsuit filed by the Uzbekistan Communications and Information Technology Agency annulling Uzdunrobita's license to operate. The agency claimed that Uzdunrobita's branch offices were operating illegally. The agency's claims against the company totaled about $210 million. The Uzbek antimonopoly authorities also filed claims against Uzdunrobita.
Vladimir Yevtushenkov, the head of the Sistema conglomerate which controls MTS, said in late December that he hoped MTS would be able to resume operation in Uzbekistan in 2013, albeit under different terms. He said the two countries are in intensive talks, including at government level.
MTS has stated on numerous occasions that the claims brought against the company have no legal basis.
MTS is the leading communications company in Russia. According to the latest estimates in November, the company serves over 69.68 million customers in Russia and 105.27 million, including its subsidiaries in former Soviet Union republics.
Uzdunrobita was established in 1991 and joined MTS in August 2004. In 2011 it had 9.5 million customers.