Creditors of Russia's MTS branch in Uzbekistan to request liquidation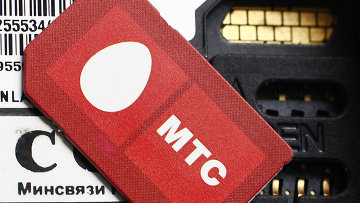 17:34 05/03/2013
MOSCOW, March 5 - RAPSI. A meeting of the creditors of Uzdunrobita, Russia's MTS branch in Uzbekistan, has voted to request the court to recognize the company as bankrupt and to seek its liquidation, a source close to the company told RIA Novosti on Tuesday.
On March 11, the Tashkent Commercial Court will hold a meeting on the company's bankruptcy proceedings. In January, the court commenced proceedings under Uzdunrobita's bankruptcy petition due to the company's impossibility to pay the financial claims. An observation procedure was introduced in the company, and an acting managing director was appointed.
The company's assets were taken over by the Uzbek government after Uzdunrobita officials were convicted in September. The court later set the total amount of the fines and the penalties to be paid by the operator at $600 million, payable within eight months.
In late June, the local Prosecutor General's Office initiated a criminal case against the arrested Uzdunrobita officials. Four were sentenced to three years in prison for financial theft.
In August, the Tashkent Commercial Court upheld the lawsuit filed by the Uzbekistan Communications and Information Technology Agency annulling Uzdunrobita's license to operate. The agency claimed that Uzdunrobita's branch offices were operating illegally. The agency's claims against the company totaled about $210 million.
The Uzbek antimonopoly authorities also filed claims against Uzdunrobita.
Vladimir Yevtushenkov, the chief of the Sistema conglomerate controlling MTS, said in late December that he hoped MTS would resume operation in Uzbekistan in 2013, albeit under different terms. He said the two countries are in intensive talks, including at the government level.
Earlier, MTS has stated on numerous occasions that the claims brought against the company have no legal basis.
MTS is the leading communications company in Russia. According to the latest estimates in November, the company serves over 69.68 million customers in Russia and a total of 105.27 million including its subsidiaries in post-Soviet republics.
Uzdunrobita was established in 1991 and joined MTS in August 2004.
In 2011, the company had 9.5 million customers.