MOSCOW, May 28 (RAPSI) - Business ombudsman Boris Titov has sent a motion to Supreme Commercial Court Chairman Anton Ivanov to support household goods retailer IKEA in a 500 million ruble ($16 million) tax dispute, the court told RAPSI on Tuesday.
The dispute arose after additional profit and property taxes were levied on IKEA after tenants improved and renovated the retail facilities that they leased in Mega shopping malls. According to the tax inspectorate, the tenants' costs spent on interior design and improving their retail premises should be considered as IKEA Mos profits, as the latter owns the building.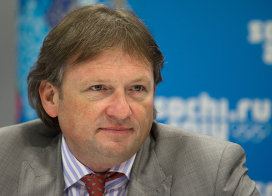 However, Irina Johansson, the head of the company's PR service, said the areas must later be restored to their original design after the lease contracts are up.
According to Titov, he is concerned about commercial court rulings in favor of the tax authorities when IKEA appealed the additional taxes. These rulings were in conflict with the established regulation and law enforcement practices.
"This case has caused serious concern in the business community because IKEA uses a standard business model that is widely applied for all major commercial property projects in Russia and common practice around the world," he said.
In March, the court registered IKEA's appeal against lower court rulings on the case. The cassation court in February upheld these rulings.
IKEA is the world's largest retail network selling furniture and household items. It operates 11 IKEA outlets and 13 Mega trade centers in Russia. The first IKEA store opened in Russia in 2000. The projected investments to commission Mega trade and entertainment complexes amount to $120-$300 million on average.