Alleged Ukrainian Right Sector member arrested in Russia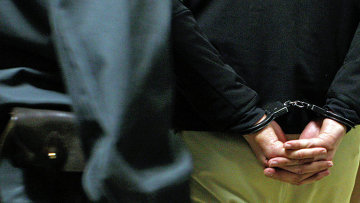 10:50 18/10/2017
MOSCOW, October 18 (RAPSI) – Ukrainian national Roman Ternovsky allegedly implicated in the activities of Right Sector nationalist organization banned in Russia has been arrested in Rostov-on-Don, the Russian Investigative Committee's press service reports Wednesday.
Investigators believe that Ternovsky took part in pickets, rallies and other mass events in Ukraine as a member of Right Sector. Moreover, he propagated online the organization's activity on his Facebook page among users including Russian citizens.
The man has been placed in detention, according to the Investigative Committee's press service.
Right Sector is a Ukrainian association of radical nationalist organizations. In January and February 2014, its members clashed with police and seized administrative buildings in Kiev. Since April 2014, Right Sector has been involved in fighting the protest movement in eastern Ukraine.
In November 2014, Russia's Supreme Court declared Right Sector an extremist group and banned its activity in Russia. The Investigative Committee opened a criminal case against Right Sector leader Dmitry Yarosh for alleged incitement of terrorism.
In January 2015, Right Sector was added to the Russian register of prohibited organizations.