Theaters face huge fines for failure to protect children from harmful information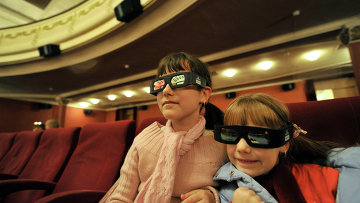 10:23 12/03/2015
MOSCOW, March 12 (RAPSI) - Russia's Culture Ministry proposed a bill imposing a fine of up to 5 million rubles (about $80,000) on movie theaters for letting minors watch 18-rated movies, Izvestia newspaper reported on Thursday.
The bill contains an array of amendments to the Code of Administrative Offenses and the law On Protecting Children from Information Harmful to Their Health and Development which became effective in September 2012.
Currently, the law does not directly specify that a theater must prohibit minors from watching 18-rated movies, Izvestia reported, citing Karen Mirzoyan, CEO of Cinema-Alliance Group. Visitors believed to be underaged are required to produce an ID. Accompanying parents are warned that the movie is not recommended for minors, according to Mirzoyan.
Some Ministry of Mass Media and Communications representatives have questions about the bill. For example, they suggested not allowing underage children to see films not recommended for minors unless accompanied by their parents or other legal representatives. But the Ministry of Culture argues that that proposal cannot be put into practice as the procedure for identifying the relationship between the adult and the child is not clear.