Lawmaker proposes prohibiting irresponsible attitude toward sex in media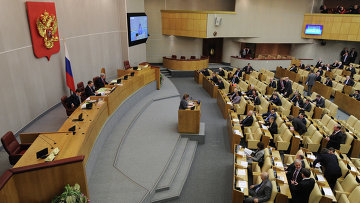 15:21 19/04/2013
MOSCOW, April 19 (RAPSI) - State Duma MP Oleg Mikheyev of the A Just Russia party has proposed amending the law on media to encourage constitutional, moral and spiritual values, Gazeta.ru reports on Friday, citing the State Duma's website.
According to the proposed amendment to Article 4 of this law, materials that contain elements of pornography, violence, cruelty, egoism and social parasitism must be considered as an abuse of the freedom of the press.
According to Mikheyev, other freedom of the press abuses include the encouragement of sexual promiscuity, an irresponsible and disrespectful attitude toward sexual functions and a disregard for constitutional values.
The MP noted that "the images of spongers and social parasites have a negative impact on people's life views and encourage false values," adding that an irresponsible attitude toward sex also encourages a consumerist attitude toward women.
Mikheyev wrote in an explanatory note to the proposed amendments that they have been designed to "protect people from information that can have a destructive impact on their character and engender a feeling of fear, desperation and the uselessness of their actions." At the same time, these amendments should promote constitutional values and spiritual and moral development, he stressed.