Fines for violating 18+ rating could be increased to $8,000 - report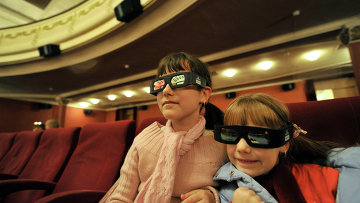 12:48 05/03/2015
MOSCOW, March 5 (RAPSI) – Russia's Ministry of Culture has drafted a bill to increase the highest fine for violating the 18+ age rating to 500,000 rubles ($8,100) and has sent it to the ministries of economic development and communications for coordination, Izvestia newspaper writes on Thursday.
Under the bill, the organizers of theater, educational, entertainment and other performances that are rated 18+ will be held administratively liable for allowing people under 18 into these performances. The proposed fines include 10,000 to 15,000 rubles ($162-$243) for individuals, 50,000 to 100,000 rubles ($810-$1,620) for officials, and 100,000 to 500,000 rubles ($1,620-$8,100) for companies.
The current fines for violating the rules for disseminating information that may be harmful to children's health and development include 2,000 to 3,000 rubles ($32-$48.50) for individuals, 5,000 to 20,000 rubles ($81-$323) for officials and 20,000 to 200,000 rubles ($323-$3,230) for companies.
Izvestia writes that the bill would leave only the 18+ age rating, with the other ratings (0+, 6+, 12+ and 16+) made optional for producers and distributors.
The bill would also prohibit the demonstration of violence or sex scenes in trailers shown before age-appropriate movies for kids and family. Libraries would not have to divide books into age-appropriate and other categories. However, 18+ books would still have to be sealed.
The Ministry of Culture has also proposed allowing local governments to reduce the permitted distance between children's facilities and establishments that sell restricted information from 100 to 50 meters.