Lower House skeptical about state support for anti-immigrant NGOs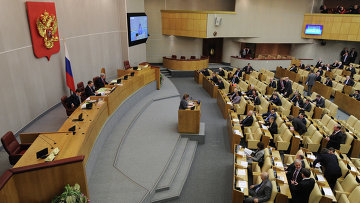 11:14 22/10/2013
MOSCOW, October 22 (RAPSI) – The draft bill that proposes state support to the NGOs that aid authorities in curbing illegal immigration cannot be adopted, vice chairperson of the Duma committee on NGOs Yekaterina Lakhova (United Russia) told RIA Novosti on Tuesday.
Lawmakers from the LDPR party on Tuesday submitted a bill that proposes state support for the NGOs that will help the authorities to combat illegal immigration. The draft proposes to brand these NGOs as socially oriented. One of the bill's sponsors told RIA Novosti, that its adoption will enforce Russia's economic and national security, and will help to lower the crime rates countrywide.
Yekaterina Lakhova says that the adoption of the bill may pave the road for the emergence of a large number of nationalistic organizations, which may harbor radically minded young people.
On October 13, an angry mob in a Moscow suburb targeted businesses that employ migrants after a local man was fatally stabbed and initial police reports indicated the assailant was a migrant. However, while popular sentiment remains staunchly hostile to large-scale migration, the government is acutely aware that migrant labor is vital to the economy.