Government to enforce private pension fund fraud law - Medvedev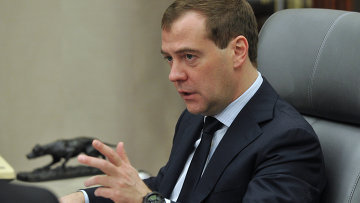 15:34 11/04/2013
MOSCOW, April 11 - RAPSI. The government plans to approve a bill imposing sanctions on private pension funds that transfer pension savings under their control through fraudulent practices, Prime Minister Dmitry Medvedev said at a government meeting on Thursday.
Such illegal activities may include using personal databases to forge pension insurance agreements. The prime minister said the bill will introduce administrative liability of private pension funds and their agents for such violations.
Medvedev said "the savings and their interest that have been unreasonably transferred to private pension funds must be returned by a court order to the previous insurer. Funds involved in sham practices could be banned from closing new pension insurance deals completely."
Medvedev noted that it is the government's responsibility to ensure the pension saving security and to raise trust for private pension funds.