Moscow woman sentenced to community service for coronavirus fake distribution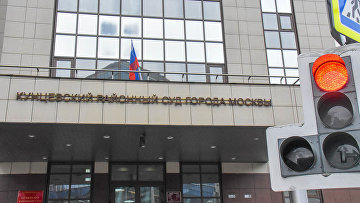 15:57 21/01/2021
MOSCOW, January 21 (RAPSI) – The Kuntsevsky District Court on Thursday sentenced Olga Tolokevich residing in Moscow to 6 months of community service for distribution of a fake about moving of the bodies of people dead from coronavirus out of one of the city's observation centres, the court's press service told RAPSI.
The woman was found guilty of public dissemination of knowingly false information on the circumstances posing threat to human life and safety.
The court found that in the spring of 2020 Tolokevich published and distributed online a fake saying that bodies of people passed away from the COVID-19 infection were transported from the observation center in western Moscow nightly.
The disseminated statements were refuted by authorities as false. The woman wanted to swell the ranks of her followers.