Russian woman sentenced to community service for calls to breach COVID-19 lockdown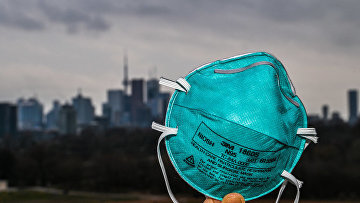 12:59 20/07/2020
MOSCOW, July 20 (RAPSI) – A court in Russia's Perm has sentenced a local 38-year woman, who had called to violate the coronavirus self-isolation order, to the 300-hour community service, according to a statement on the official website of the Prosecutor General's Office.
She has been found guilty of distribution of false information about dangerous circumstances.
According to court records, during the strict quarantine measures in early April, the woman created a group on one of the social networks where she distributed information with calls to breach the COVID-19 lockdown and published her own photos in public places. She also published similar posts on her own social media page.
Earlier, Russia's communications agency Roskomnadzor restricted access to these publications, the statement reads.