Investigators seek house arrest for detained RusHydro ex-head, chief accountant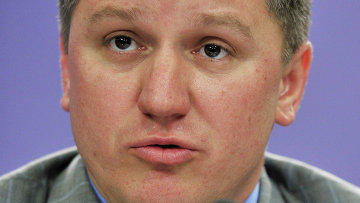 15:24 19/12/2016
MOSCOW, December 19 (RAPSI, Lyudmila Klenko) – Investigators are seeking to put under house arrest Yevgeny Dod, chairman of the management board of hydroelectric power giant RusHydro, and Dmitry Finkel, chief accountant of the company, a spokesperson for Moscow's Basmanny District Court told RAPSI on Monday.
Both men spent almost six months in a pre-trial detention center after they were detained on June 23 on suspicion of defrauding RusHydro of 73 million rubles ($1.2 million).
Dod awarded himself a bonus for his work at the company in 2013 of 353.2 million roubles (about $5.5 million) which exceeded the amount to which he was entitled, according to the Investigative Committee.
Dod and Finkel pleaded not guilty. Dod expressed his willingness to reimburse the company for alleged damage.
On August 1, Moscow's Basmanny District Court ruled to seize assets belonging to Dod and members of his family. On September 5, the Moscow City Court lifted seizure on assets of Dod's wife and sent the claim for reconsideration.
Dod left RusHydro at his own request in August 2015.