Seizure of assets owned by Russian hydropower giant's ex-chairman upheld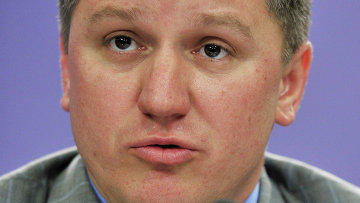 15:31 03/10/2016
MOSCOW, October 3 (RAPSI, Lyudmila Klenko) – The Basmanny District Court I Moscow has found arrest of property, belonging to the former Management Board Chairman of Russia's hydropower giant RusHydro Yevgeny Dod and his family, legal, RAPSI learned from the court's press-service on Monday.
On August 1, the court arrested property of Dod and his family. On September 5, however, the Moscow City Court granted an appeal filed by Dod's lawyer and ruled to review the case.
Dod is charged with misappropriation of 73.2 million rubles ($1.2 million).
Earlier today, victims in the criminal case against Dod increased amount of damages in a civil lawsuit to 706 million rubles ($11.2 million). Initially, they demanded 73 million rubles. According to Dod's lawyers, this lawsuit has not been studied yet and is related to another case.
Dod has been placed in detention until December 22.
As it has already been reported, Dod pleaded not guilty to 73.2 million rubles ($1.2 million) embezzlement, but expressed his willingness to reimburse the company for damage.
Another defendant in the case, Chief Accountant of RusHydro Dmitry Finkel also pleaded not guilty.
According to investigators, Dod and Finkel have committed a large-scale fraud with regard to RusHydro.
The official spokesperson for the Investigative Committee Vladimir Markin has earlier said that after the company's financial report had been approved, the defendants drafted an order "On special bonus payments to the RusHydro Management Board members in 2013," which was signed by Dod. Under this order, Dod charged to himself a bonus amounted to 353.21 million rubles ($5.5 million) and thus illegally overrated the bonus by no less than 73.2 million rubles.