Charges against Russian hydropower giant's ex-chairman reclassified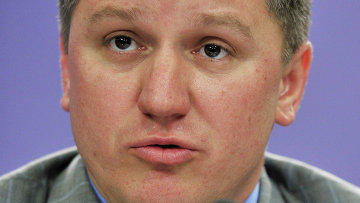 17:52 18/08/2016
MOSCOW, August 18 (RAPSI, Yevgeniya Sokolova) – Charges against the former Management Board Chairman of Russia's hydropower giant RusHydro Yevgeny Dod have been changed from fraud to misappropriation of 73.2 million rubles ($1.2 million), RAPSI reported on Monday from the Basmanny District Court of Moscow.
He could face up to 10 years in prison if convicted.
Initially Dod and another defendant in the case, Chief Accountant of RusHydro Dmitry Finkel were charged with large scale fraud. As it has already been reported, Dod pleaded not guilty to the charges, but expressed his willingness to reimburse the company for damage. Finkel also pleaded not guilty.
The official spokesperson for the Investigative Committee Vladimir Markin has earlier said that after the company's financial report had been approved, the defendants drafted an order "On special bonus payments to the RusHydro Management Board members in 2013," which was signed by Dod. Under this order, Dod charged to himself a bonus amounted to 353.21 million rubles ($5.5 million) and thus illegally overrated the bonus by no less than 73.2 million rubles.
Investigation into the case has been extended until December 22.