Relatives of Russian hockey team perished in air crash apply to ECHR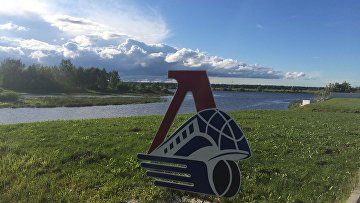 12:39 04/07/2016
MOSCOW, July 4 (RAPSI) - Relatives of the Lokomotiv ice hockey team members who died in an airplane crash in 2011 have filed a complaint with the European Court of Human Rights (ECHR), according to the official website of "Trunov, Aivar and Partners" law firm.
Applicants insist that three articles of the European Convention on Human Rights had been violated during investigation and trial including "Right to fair trial", "Right to an effective remedy" and "Prohibition of abuse of rights."
According to Trunov, a court in particular has not applied rules of insurance coverage stipulated for international transport.
In accordance with the European insurance regulations, minimum coverage had to amount to 250,000 special drawing rights (16 million rubles or $250,000). Moreover, Montreal Convention fixes that relatives of died persons must receive minimal sum amounted to $135,000 for essential needs, Trunov said.
Relatives of the Lokomotiv ice hockey team members received a far lesser sum, he added.
The Yak-42 carrying the team crashed 2.5 kilometers away from Yaroslavl Airport on September 7, 2011. Of the 45 people on board, only one crew member survived. Among the killed in the disaster, blamed on pilot error, were Canadian head coach Brad McCrimmon and a host of former NHL stars and future draft prospects.
Lokomotiv Yaroslavl, founded in 1949 as the team of the Railways Ministry, is one of Russia's leading hockey teams and finished second in the nascent KHL in 2008 and 2009. In 1997 it took the Russian Superleague title (renamed Kontinental Hockey League, KHL) and won back-to-back championships in 2002 and 2003.