Insurance companies demand €10 mln from Vnukovo in Total CEO plane crash lawsuit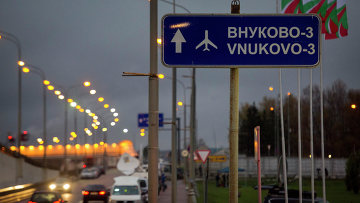 14:22 08/02/2016
MOSCOW, February 8 (RAPSI) – Five foreign insurance companies filed a lawsuit with the Moscow Commercial Court against Vnukovo airport demanding losses resulted from plane crash of Total CEO Cristophe de Maergerie's aircraft in 2014, RAPSI reports from the courtroom on Monday.
Plaintiffs in the case are Berkshire Hathaway International Insurance ltd, Tokio Marine Kiln Insuranse ltd, Mapfre Global Risks Compania, Mitsui Sumitomo Insurance Company и Great Lakes Reinsurance. Insurance companies demand € 10 million from defendants in the case: "Vnukovo airport", "Vnukovo international airport" and "State ATM Сorporation".
The companies have already paid €1 million euro to suffering parties as a compensation for life insurance of the aircraft's crew and passengers as well as €9 million for Falcon 50 EX airplane.
During the preliminary hearings Vnukovo's representative asked the court to dismiss the lawsuit because of lack of credentials provided by the plaintiffs. The court ruled to set the hearings for March 2 and proposed the plaintiffs to prepare the documents requested by the defendants. Additionally Sogaz company was invited to the case at the request of "State ATM Corporation".
Christophe de Margerie died in a plane crash at Vnukovo airport on October 21, 2014, when his plane's wing hit a snow plow. Among the victims were three crew members, all French citizens.
Lead airfield service engineer Vladimir Ledenev, snow plow driver Vladimir Martynenko, air traffic controller Alexander Kruglov, airport flight manager Roman Dunayev, and dispatcher Natalya Arkhipova stand charged in the case.