Russian investigators bring new charges in Total CEO plane crash case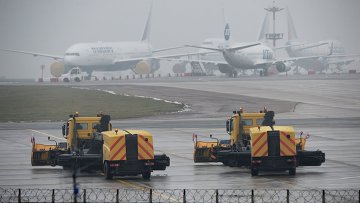 14:34 18/01/2016
MOSCOW, January 18 (RAPSI) – Russian investigators brought new charges in the Total CEO plane crash case against air traffic controller Alexander Kruglov and other defendants, Kruglov's lawyer, Nikolai Semyonov, told RAPSI on Monday.
Semyonov did not say who else was charged along with Kruglov.
The General Prosecutor's Office will issue an indictment after it receives all the documents, according to the lawyer.
Christophe de Margerie died in a plane crash at Vnukovo airport on October 21, 2014, when his plane's wing hit a snow plow. Among the victims were three crew members, all French citizens.
Ledenev and Kruglov stand charged in the case along with snow plow driver Vladimir Martynenko, airport flight manager Roman Dunayev, and dispatcher Nadezhda Arkhipova.
Last week, the Investigative Committee said that charges against traffic control trainee Svetlana Krivsun had been dropped.
Ledenev is reportedly the only one who pleaded guilty to charges.
The airport employees stand accused of violation of air traffic rules that resulted in the death of two or more people.