Snowplow driver involved in Total CEO plane crash presented with final charges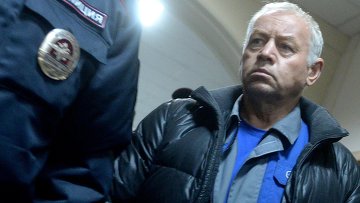 12:41 21/01/2016
MOSCOW, January 21 (RAPSI) – The Investigative Committee of Russia on Thursday brought final charges against snowplow driver Vladimir Martynenko, who collided with Total CEO's plane at Vnukovo Airport, lawyer Alexander Karabanov told RAPSI on Thursday.
Other suspects in this case have already been presented with the final charges.
Christophe de Margerie died in a plane crash at Vnukovo airport on October 21, 2014, when his plane's wing hit a snow plow. Among the victims were three crew members, all French citizens.
Lead airfield service engineer Vladimir Ledenev, air traffic controller Alexander Kruglov, airport flight manager Roman Dunayev, and dispatcher Natalya Arkhipova stand charged in the case along with Martynenko.
Last week, the Investigative Committee said that charges against traffic control trainee Svetlana Krivsun had been dropped.
Ledenev is reportedly the only one who pleaded guilty to charges.
The airport employees stand accused of violation of air traffic rules that resulted in the death of two or more people.