Nephew of ex-president of Kyrgyzstan released from prison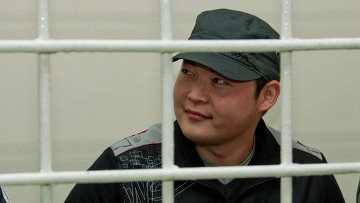 10:42 20/11/2014
MOSCOW, November 20 (RAPSI) – Sanjar Bakiev, the nephew of the former president of Kyrgyzstan, Kurmanbek Bakiev, has completed his prison term after being convicted of organizing mass riots, RIA Novosti reported on Wednesday, citing the Kyrgyz penal service.
Sanjar Bakiev was sentenced in November 2010 to 10 years' imprisonment for organizing riots by groups loyal to President Bakiev in the southern city of Jalal-Abad in May 2010.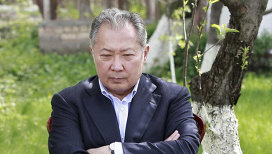 © RIA Novosti
Former Kyrgyz President Kurmanbek Bakiyev
A raid of his apartment revealed a large inventory of firearms, special equipment, ammunition, computers and portable radio sets.
Kyrgyzstan's Supreme Court later cut his prison term to five years and a fine of 75,000 som (about $1,800).
Kurmanbek Bakiev fled the country amid antigovernment protests in April 2010. He was sentenced in absentia to life in prison in Kyrgyzstan for his role in the uprising, which left almost 100 people dead.
Sanjar Bakiev was expected to be released in March 2014 under an amnesty announced on the 20th anniversary of Kyrgyzstan's independence. However, the amnesty excluded Sanjar Bakiev on a prosecutor's office request.
In May 2010, a month after a coup that forced President Bakiev to flee Kyrgyzstan, riots erupted in his home region of Jalal-Abad against the provisional government. Two people died during a police operation to force protesters from the building of the regional administration. President Bakiev's brothers Kanybek and Janybek were charged with masterminding those riots and placed on the wanted list.