Son of ousted Kyrgyz president given life sentence for embezzling $63 million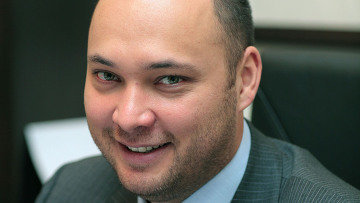 18:02 23/10/2014
BISHKEK, October 23 (RAPSI) – The son of the former president of Kyrgyzstan, Maxim Bakiyev, has been given a life sentence in absentia for embezzling $63 million from the shareholders of AsiaUniversalBank (AUB), the Supreme Court's press service announced on Thursday.
President Kurmanbek Bakiyev was overthrown in April 2010 and fled the country with his family.
Maxim Bakiyev was also arrested on other charges in the UK where he had been living since fleeing Kyrgyzstan. Bakiyev has been sentenced in absentia to 25 years in prison in Kyrgyzstan for corruption.
Maxim Bakiyev, who headed Kyrgyzstan's Central Agency for Development, Investment and Innovation under the Kyrgyz president, and his associates – AUB owner Mikhail Nadel and MGN Capital founder Yevgeny Gurevich – transferred millions of dollars out of the republic via offshore machinations with Russian bank promissory notes.
"As a result of the criminal activities of Maxim Bakiyev and his associates, AUB was declared bankrupt. Damages to Kyrgyzstan's Social Fund [which kept its funds with AUB] were estimated at $20.5 million. The total sum of damages exceeds $63 million," the court said in its verdict.
Gurevich and Nadel have been sentenced to 25 years' imprisonment and the confiscation of their property. The court ruled that a total of 3 billion soms (about $63 million) be transferred to the country's budget from Gurevich, Nadel and Bakiyev.