Kyrgyz Prosecutor General asks UK to extradite son of ousted president Bakiev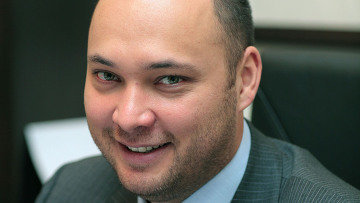 16:20 09/10/2014
MOSCOW, October 9 (RAPSI) - Kyrgyz authorities have again asked London to extradite the son of the country's former president, Kurmanbek Bakiev, RIA Novosti reported Thursday citing the republic's Prosecutor General Aida Salyanova.
In April, the Kyrgyz Foreign Ministry condemned the British government, accusing it of using double standards with regard to fugitive high officials who are suspected of corruption in their countries. The Prosecutor General emphasized that "procedural addresses by the republic to freeze and return illegally withdrawn assets, as well to extradite those involved in the criminal regime of Kurmanbek Bakiev and condemned by the Kyrgyz justice system, have not seen a timely response or decision from Great Britain."
Salyanova said there is currently a series of court verdicts that find Maxim Bakiev guilty, which are now in force. In particular, he was sentenced to life in a special work colony for organizing an assassination attempt against British citizen Sean Daily.
In October 2012, Bakiyev was arrested in London by the law enforcement agencies on the request of the United States. He had earlier fled to the UK to escape trial. The US Justice Department accused Bakiyev of conspiring in a securities fraud and obstructing justice. A London court released him on bail.
It earlier became known that the US authorities had dismissed the investigation for lack of sufficient evidence to file charges.