Moscow City Court to spend over $3 mln on automated anti-piracy system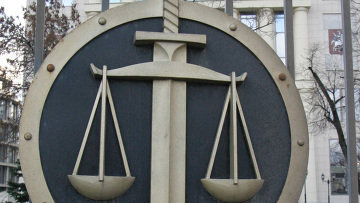 16:22 29/10/2013
MOSCOW, October 29 (RAPSI) – The Moscow City Court, which has been authorized to consider complaints over intellectual property rights infringement on the Internet, has allocated 100 million rubles (upwards of $3 million) to be spent on an automatized system expected to assist with the workload.
The Moscow court is presently searching for a contractor, and a tender has been placed on a specialized online database. According to the note accompanying the tender, the system will make it possible to file applications remotely, via an automatized system, and to track developments in the case. The applications of potential contractors will be accepted until November 14, and the system is expected to be ready by December 20.
All cases involving the infringement of intellectual property rights on the Internet were assigned to the Moscow City Court after the anti-piracy law took effect on August 1.
The law was adopted by the State Duma on June 21 and approved by the Federation Council on June 26, despite the protests of Internet companies.
Its text sets out the legal grounds and the procedure for limiting access to websites that distribute movies and TV films in violation of copyright. The law also sets out the rules for bringing to account or condoning information brokers, includingInternet Service Providers and hosting sites.
The final wording of the law excludes music. The authors of the law said that their goal was not to combat those who download pirated films, but rather those who distribute the pirated content.
Issues of injunction and punishment are handled exclusively by the Moscow City Court.