Anti-piracy law takes effect in Russia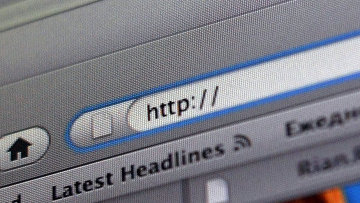 11:13 01/08/2013
MOSCOW, August 1 (RAPSI) - The anti-piracy law took effect on August 1, despite the protests of Internet companies. The law was adopted by the State Duma on June 21 and approved by the Federation Council on June 26.
It sets out the legal grounds and the procedure for limiting access to websites that distribute movies and TV films in violation of copyright. The law also sets out the rules for bringing to account or condoning information brokers (Internet and hosting providers).
The final wording of the law does not include music. The authors of the law said their goal is not to fight those who download pirated films, but those who distribute this kind of content.
Issues of injunction and punishment will be handled exclusively by the Moscow City Court, which will accept complaints round the clock, including online.
The court will also set the length of the injunction period (up to 15 days) during which a plaintiff can file a lawsuit. In case of failure to do so, or if the lawsuit is rejected, the organization or individual whose legal interests have been harmed by the blocking of content will be able to claim damages.
The agency then has three days to determine the hosting provider of the website and to order it to delete the pirated content. If the owner of the resource openly refuses to do so or does nothing to fulfill the regulator's order for three days, the regulator will limit access to the website.
Before filing a request for blocking access to such websites, the rights holders must provide evidence of their ownership of the content being distributed in violation of copyright.
Russian Internet companies including Mail.ru Group, Yandex, Afisha-Rambler-SUP, Google Russia, Ozon.ru argued against the anti-piracy law.
On Thursday, the Russian Pirate Party plans to organize online strike. Upward of 1600 sites will take part in it, chairman of the Pirate Party Pavel Rassudov told Digit.ru. The websites are going to switch their servers off or make a parked page which will provide users to the petition against the law, Rassudov said.