Judge who presided over Crossbow Coup hearing receives death threats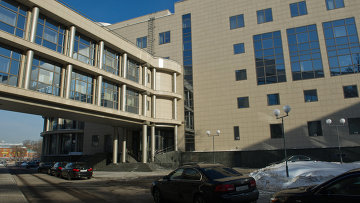 14:15 15/03/2013
MOSCOW, March 15 - RAPSI. Moscow investigators are examining murder threats against Moscow City Court Judge Pavel Melekhin, who recently handed down a 13-year sentence to retired military intelligence Colonel Vladimir Kvachkov for attempting to carry out a coup, according to a report by Izvestia newspaper.
The newspaper's source in the law enforcement branch said anonymous emails were sent to the Moscow City Court's website addressed to Melekhin and his family from buharcc59@mail.ru and Павел@mail.ru on December 18, 2012 and February 10, 2013.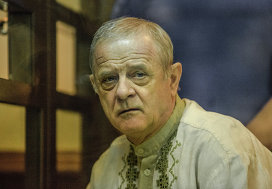 © RIA Novosti, Andrey Stenin
Vladimir Kvachkov
During this period Melekhin was hearing the case of Kvachkov and his accomplice Alexander Kiselyov.
Izvestia's law enforcement sources said that the police officers investigating the threats are trying to track down those responsible for sending the threats and to determine how serious they are.
The Moscow City Court declined to comment. Kvachkov's lawyer Alexei Pershin said that he knows nothing about the threats to the judge or the case opened over the threats.
On February 8, the Moscow City Court found Vladimir Kvachkov guilty of organizing an armed coup and sentenced him to 13 years in prison and one year of custodial restraint. Another defendant, Alexander Kiselyov, was sentenced to 11 years in prison.
However, Kvachkov's defense claims that violations were committed during the criminal proceedings and therefore the sentence is illegal. Kvachkov is currently appealing his verdict in the Supreme Court.
Kvachkov is thought to have masterminded plans to oust the government.
The former military intelligence officer has denied the charges, claiming that they lack legitimate grounds. He said he was accused of organizing recruits from his People's Liberation Front of Russia and arming them with crossbows to carry out a coup.
The charges were based on the testimony of a front member accused of extremism, he said.
Kvachkov was arrested and charged with organizing a coup one day after he was acquitted of charges related to the attempted assassination of former United Energy System head Anatoly Chubais.