US federal prosecutors file appelate brief against coke-smuggling Russian pilot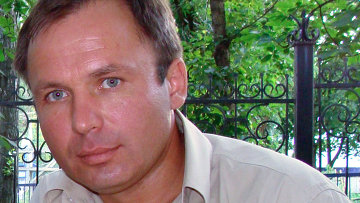 11:18 20/02/2013
NEW YORK, February 20 - RAPSI. US federal prosecutors filed their brief Tuesday for the appeal of the case against Russian pilot Konstantin Yaroshenko, who was sentenced to 20 years in prison over an alleged cocaine smuggling scheme, Yaroshenko's lawyer Alexei Tarasov told RIA Novosti.
Yaroshenko was sentenced to 20 years in prison for colluding to smuggle a cocaine shipment to the United States.
The prosecutors' arguments were submitted after separate appeals were filed by the lawyers of Yaroshenko and the other defendant in the case, Nigerian national Chigbo Peter Umeh.
The tapes of Yaroshenko's conversations with special agents who posed as drug dealers and the agents' oral testimony were the main pieces of evidence presented to the jury in 2011, who passed the guilty verdict.
Tarasov claims that the evidence presented at the trial of the Russian pilot was not conclusive.
He has told RIA Novosti that he is not ready to comment on the essence of the prosecution's position, because he has only just received a copy of their arguments and he is still analyzing it.
Yaroshenko and Nigerian Chigbo Peter Umeh were arrested in Liberia in an undercover operation in May 2010. Shortly after, both were flown to the United States, where Umeh was sentenced to 30 years and Yaroshenko to 20 years for attempted drugs trafficking.
The prosecution maintains that Yaroshenko accepted a proposition from US agents to bring four tons of cocaine from South America to Africa and then to the United States.
He arrived in Liberia in May 2010 to discuss his fee with his Colombian partners. He was offered $4.5 million to take the cocaine from Venezuela to Liberia and an extra $1.8 million for taking the drugs to Nigeria and Ghana, from where a portion was to be taken to the United States.
Yaroshenko is currently serving his prison sentence at the low security Federal Correctional Institution in Fort Dix, New Jersey.