Russian pilot convicted in United States requests audio evidence review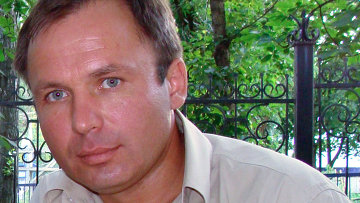 13:17 16/10/2012
NEW-YORK, October 16 - RAPSI. Russian pilot Konstantin Yaroshenko, who is serving a 20 year prison term in the United States for conspiracy in drug trafficking has filed for the audio records which served as the basis of his charges to be reexamined.
According to his defense attorney Alexei Tarasov, Yaroshenko believes that the records of his conversations were fabricated by the Drug Enforcement Agency.
Tarasov has requested a deferral for the hearing of the appeal, currently scheduled for October 30, to give him enough time to read all the material and have the records reexamined. Tarasov took on the case after Yaroshenko was sentenced. The records of the pilot's conversations with DEA agents posing as drug dealers and their oral testimony were the core evidence on the basis of which the jury passed a guilty verdict.
Yaroshenko denied the charges, saying he did not have a sufficient command of English and had no intention to participate in the deal, but wanted only to buy inexpensive cargo planes.
Yaroshenko's previous lawyers did not examine the audio records.
Yaroshenko was sentenced to 20 years in prison for colluding to smuggle a cocaine shipment to the United States. Yaroshenko was arrested in Liberia, together with Nigerian Chigbo Peter Umeh, in an undercover operation in May 2010. Shortly after, both were flown to the United States, where Umeh was sentenced to 30 years and Yaroshenko to 20 years in prison for attempted drugs trafficking.
Two other suspects in the case were acquitted by the jury.
The prosecution maintains that Yaroshenko accepted a proposition from U.S. agents to carry four tonnes of cocaine from South America to Africa and then to the United States. He arrived in Liberia in May 2010 to discuss his fee with his Colombian partners. He was offered $4.5 million to take the cocaine from Venezuela to Liberia and an extra $1.8 million for taking the drugs to Nigeria and Ghana, from where some of the drugs were to be taken to the United States.
Yaroshenko is being held in a Federal Correctional Institution 72 miles from New York on the site of a former military base.
Russia is seeking Yaroshenko's extradition and has filed the relevant request with the DOJ.