Attorney files appeal against Russian pilot's U.S. smuggling indictment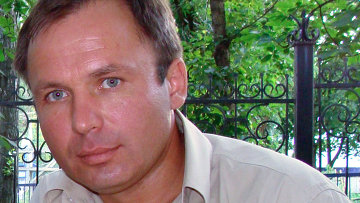 11:55 16/11/2012
NEW YORK, November 16 - RAPSI. The defense of Russian pilot Konstantin Yaroshenko, who is serving his 20-year prison term in the United States for planning to deliver a large volume of drugs to the United States, filed an appeal against the indictment on Thursday.
"The appeal focuses on the lack of evidence of Yaroshenko's guilt submitted at the trial. There was no real proof that Yaroshenko was planning to bring cocaine to the United States and thus cause harm to the country," attorney Alexei Tarasov told RIA Novosti.
November 30 was the initial deadline for filing an appeal, but the defense requested to extend it so that they could examine the recordings of conversations between Yaroshenko and special service agents who poised as drug dealers. It was on the basis of these recordings and the agents oral testimonies that the jury indicted Yaroshenko in 2011.
Tarasov believes that the use of law, under which the Russian was convicted, contradicts the U.S. constitution.
Yaroshenko was sentenced to 20 years in prison for colluding to smuggle a cocaine shipment to the United States. Yaroshenko was arrested in Liberia, together with Nigerian Chigbo Peter Umeh, in an undercover operation in May 2010. Shortly after, both were flown to the United States, where Umeh was sentenced to 30 years and Yaroshenko to 20 years in prison for attempted drugs trafficking.
The prosecution maintains that Yaroshenko accepted a proposition from U.S. agents to carry four tons of cocaine from South America to Africa and then to the United States. He arrived in Liberia in May 2010 to discuss his fee with his Colombian partners. He was offered $4.5 million to take the cocaine from Venezuela to Liberia and an extra $1.8 million for taking the drugs to Nigeria and Ghana, from where a portion of the drugs was to be taken to the United States.
Yaroshenko is being held in a Federal Correctional Institution 72 miles from New York on the site of a former military base.