Human rights activists call to deny ex-prosecutor's extradition to Russia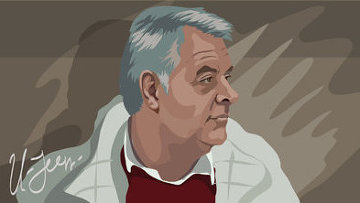 10:03 22/05/2012
WARSAW, May 22 - RAPSI. The Helsinki Foundation for Human Rights claims former Russian Prosecutor Alexander Ignatenko's case may be politically motivated and suggests bringing him to trial in Poland, RIA Novosti reports on Tuesday.
The Polish foundation has prepared an expert report arguing against Ignatenko's extradition. The 13-page document was sent to the Polish justice minister.
The prosecutor was detained on January 1 at the Zakopane ski resort, where he arrived on a false passport. The Nowy Sacz District Court ruled to have him placed under a 40-day arrest.
Ignatenko attempted to challenge the decision and to obtain his release on his own recognizance and $40,000 bail, but the court extended his arrest for another four months.
Poland is considering Russia's request to extradite Ignatenko and Justice Minister Jaroslaw Gowin is likely to be making a final decision on this soon.
The former prosecutor was placed on the international wanted list in connection with a notorious gambling case. Businessman Ivan Nazarov allegedly operated illegal casinos in 15 towns across the Moscow Region.
According to law enforcement authorities, several high-ranking officials in the regional prosecutor's offices and the Interior Ministry were involved in the casino operation, which generated between $5 million and $10 million in revenue monthly.
Polish human rights activists also consider the guarantees given that Ignatenkos rights will be observed in Russia insufficient.
In view of this, the foundation has proposed that Ignatenko should be visited in prison by Polish diplomats and that the investigation should be closely monitored.
If Poland denies his extradition, the case could be handled there under Polish legislation, the activists believe.
Meanwhile, Vladimir Markin, the Investigative Committee's official representative, said in a previous statement that Ignatenko faces no danger in Russia.