Hearing on extradition of Russian prosecutor in illegal casino case begins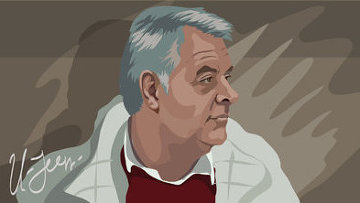 16:28 08/02/2012
NOWY SACZ (Poland), February 8 - RAPSI. The hearing in the case of former Moscow Region Deputy Prosecutor Alexander Ignatenko's extradition has started in the Polish city of Nowy Sacz, RIA Novosti reports.
The hearing is held behind closed doors.
The judge asked the journalists to leave the hall upon attorney Martin Levcik's request, who feared details of the former prosecutor's life would otherwise reach the Russian press.
The state prosecutor told the journalists that the hearing will run for at least several hours and the verdict may be passed on Thursday.
Ignatenko looked confident in court. During the hearing, he exchanged words with his translator and attorney, who had been granted to him by the state.
His wife Svetlana is also in court.
Uncovered several months ago, the high-profile Moscow region illegal casino scandal incited a major public uproar. Businessman Ivan Nazarov allegedly operated illegal casinos in 15 towns across the region. According to law enforcement authorities, several high-ranking officials of prosecutor's offices and the federal Interior Ministry were involved in the casino operation, which generated between $5 million and $10 million in revenue monthly.
Polish law enforcement officers detained Ignatenko at the Zakopane ski resort on January 1.
The documents on his extradition arrived from Russia to the Polish Prosecutor General's Office on February 2. They were then transferred to the Nowy Sacz Prosecutor's Office, from which they were submitted to the district court that set the hearing for Wednesday.