Poland to hear Russian ex-prosecutor's appeal against extradition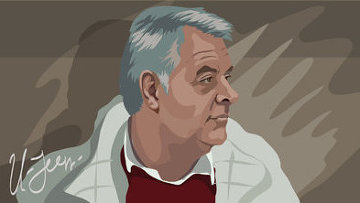 17:55 21/02/2012
WARSAW, February 21 - RAPSI. The Krakow Appeals Court will hear on March 7 an appeal filed by former Moscow Region Deputy Prosecutor Alexander Ignatenko against the lower court's decision on his extradition to Russia.
Ignatenko's defense attorney Martin Levcik submitted the appeal against the Nowy Sacz District Court judgment. Ignatenko, whose arrest was extended last week until June 9, may also bring an appeal within seven days after he receives the judgment's translation. However, Levcak was unaware if his client is going to use this opportunity.
Pursuant to Polish procedure, if the appeals court agrees with the lower court's arguments, the extradition judgment will be delivered to the justice minister for consideration. His decision will be final.
The former prosecutor was placed on the international wanted list as part of the notorious "gambling case." Uncovered several months ago, the high-profile Moscow region illegal casino scandal incited a major public uproar. Businessman Ivan Nazarov allegedly operated illegal casinos in 15 towns across the region. According to law enforcement authorities, several high-ranking officials of prosecutor's offices and the federal Interior Ministry were involved in the casino operation, which generated between $5 million and $10 million in revenue monthly.
Polish law enforcement officers detained Ignatenko at the Zakopane ski resort, where he arrived using a false passport to meet his son and wife on January 1, 2012. The Nowy Sacz District Court decided to put him under temporary arrest until February 9, 2012. He attempted to challenge the decision and obtain release on his own recognizance and a $40,000 bail.
Levcik told the court that his client had to escape Russian justice and use "probably false" documents, as Russian law enforcement authorities likely did not comply with the law while investigating the gambling case. The Krakow court turned down Ignatenko's complaint.