Interpol places Russian ex-prosecutor on international wanted list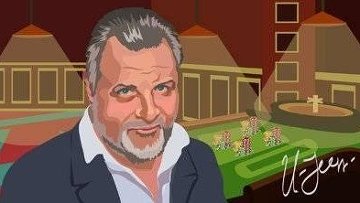 12:48 10/11/2011
MOSCOW, November 10 - RAPSI. Former First Deputy Prosecutor Alexander Ignatenko, charged with involvement in a high-profile illegal casino scandal in the Moscow Region, was officially placed on the international wanted list, Deputy Head of Interpol Russia Alexei Abramov told RIA Novosti on Thursday.
"Yesterday night we received the documents from the Prosecutor General's Office approving to place Ignatenko on the international wanted list and immediately transferred information about him to the Interpol database," Abramov said.
Uncovered this spring, the high-profile Moscow regional illegal casino scandal sparked a public uproar as several high-ranking officials of prosecutor's offices and the Interior Ministry were involved in the case. Businessman Ivan Nazarov allegedly operated illegal casinos in 15 towns across the Moscow region. According to law enforcement authorities, the illegal business owners made from $5 million to $10 million monthly.
Abramov also said that after the former prosecutor was put on the wanted list the Interpol member states are committed to detain him if he is found on their territory and immediately inform Russia about his detention.
The Prosecutor General's Office on Wednesday officially confirmed to the Interpol it agreed to place Ignatenko on the international wanted list.
Mass media earlier reported that Ignatenko may be in Ukraine or Belarus. The security services of these countries denied the allegations saying they had no information about the possible location of the former Russian prosecutor.