Bankruptcy procedure initiated at another JFC subsidiary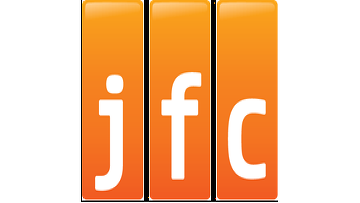 13:52 15/05/2012
ST. PETERSBURG, May 15 - RAPSI. The St. Petersburg and Leningrad Regional Commercial Court launched a bankruptcy procedure against Bonanza International, the judge said at a hearing on Tuesday. Bonanza International is part of the major Russian food importer JFC Group.
Earlier, the court initiated a bankruptcy procedure against JFC Group's parental company JFC. Meanwhile, consideration of the bankruptcy statement filed by Cargo JFC, another JFC Group subsidiary, has been set for May 25.
Cargo JFC and Bonanza International acted as borrowers under a syndicated loan facility of up to $88 million and 1.5 billion rubles ($49.37 million) in spring 2011.
Bonanza International said the company has satisfied all of the requirements for launching a bankruptcy procedure. The company added that its assets amount to about 4.116 billion rubles ($135.5 million). Its accounts receivable amount to 2.637 billion rubles ($86.8 million). Cargo JFC is one of the company's primary debtors.
According to JFC reports issued last February, a credit watch was necessary to protect creditors' interests and for the company to continue business.
JFC claimed its financial difficulties were the result of global market troubles, possibly attributed to the effects of "Arab Spring," which led to the bankruptcy of many produce distributors.
JFC General Director Vladimir Kekhman plans to resolve the company's financial situation over the next three months and to offer a new business plan.
The JFC Group was founded in St. Petersburg in 1994. It consists of fruit production, procurement, storage, distribution and sales companies. It has roughly 3,000 hectares of banana plantations in Ecuador and Costa Rica. According to JFC, it is Russia's largest fruit company. JFC has offices in St. Petersburg, Moscow and other Russian cities, as well as in Cyprus, Ecuador and Costa Rica. It has 3,600 personnel. JFC is engaged in fruit sales in Europe, the Middle East and the CIS.