TNK-BP shareholder appeals refusal to recover $13bln from BP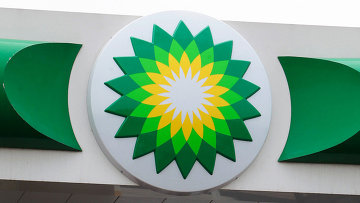 13:42 11/05/2012
MOSCOW, May 11 - RAPSI. The West-Siberian District Federal Commercial Court has registered an appeal filed by TNK-BP Holding minority shareholder Andrei Prokhorov against a court refusal to recover $13.56 billion in losses from BP Russian Investment Limited (BPRI) and BP p.l.c. Prokhorov holds a 0.0000106 percent stake in the holding.
The shareholder has appealed the Tyumen Region Commercial Court's Nov. 18 decision and the Eighth Commercial Appeals Court's March 12 decision refusing to satisfy his claims to recover losses.
On August 9, 2011, the Tyumen Region Commercial Court accepted for consideration lawsuits filed by TNK-BP Holding minority shareholders to recover losses from top BP officials Peter Charow and Richard Sloan, as well as the holding's parental companies BP p.l.c. and BP Russian Investments Limited.
The TNK-BP minority shareholders maintain that Charow and Sloan must have known about the talks between BP p.l.c or any other BP company and the Russian oil giant Rosneft.
The second lawsuit was filed by Prokhorov, as BP p.l.c. and BP Russian Investments Limited, as TNK-BP Limited's shareholder, managed to ensure that TNK-BP Limited's board dismissed a proposal for the TNK-BP Holding to enter into a strategic partnership and acquire Rosneft shares.
The blocking of these opportunities resulted in losses for the TNK-BP Holding, Prokhorov said. The claims against the board members amounted to 87.112 billion rubles ($2.88 billion), while claims of 409.284 billion rubles ($13.56 billion) were made against the parental companies.
BP, one of six oil and gas "supermajors," and Rosneft agreed to a share swap and the joint development of Russia's Arctic shelf in January 2011. However, the AAR Consortium, which represents the Russian TNK-BP shareholders, blocked the agreement. Talks came to a close in June.
Prokhorov believes that if TNK-BP were a member of a strategic partnership between the two companies, then under the swap agreement it would have purchased about 1.01 billion common shares in Rosneft, which in turn would have increased in value and brought higher profits to TNK-BP. Therefore, he maintains that the difference between the current fair price of the shares and the price at which TNK-BP would have acquired the stake in the swap was lost profit.
In the opinion of BP Russian Investments Limited and BP p.l.c., the claims are groundless as no loss could be shown.