Auchan's action against antitrust watchdog to be considered on February 7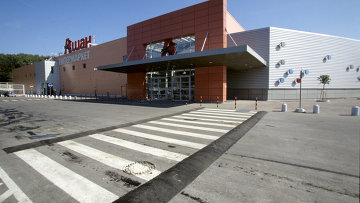 11:03 25/01/2012
MOSCOW, January 25 - RAPSI. A federal commercial court has postponed until February 7 its hearing of an appeal filed by the Auchan and Atac retailers against the court's refusal to cancel an antitrust watchdog's resolution, the court told the Russian Legal Information Agency (RAPSI/rapsinews.com) on Tuesday.
The Ninth Commercial Court of Appeals upheld the court dismissal of Auchan and Atac's lawsuit against the antimonopoly service on November 14. The retailers sought to cancel the antimonopoly watchdog's November 2010 resolution that they had created discriminatory conditions through contracts executed with bakeries.
The service analyzed the contractual practice of the bread-baking plants, which increased prices in July and August 2010. It further said that the terms of contracts between plants and chain stores do not comply with the trade law. The watchdog also ordered Auchan and Atac to rectify these contractual arrangements in accordance with the law.
The Auchan international retail group was established in 1961 by Gerard Mulliez. It runs over 1,200 outlets in 13 countries. Auchan has operated in Russia since 2002, where it has 25 Auchan megastores, 13 Auchan City megastores, two Auchan Garden stores and two Raduga (Rainbow) stores as of June 2010.
ATAC comprises the Atac and Simply Market supermarket chains and is an Auchan subsidiary.