Auchan appeals antimonopoly watchdog's decision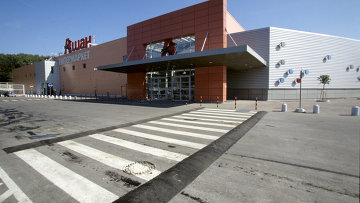 15:19 22/09/2011
MOSCOW, September 22 - RAPSI, Alyona Yegorova. A court of appeals will hear an appeal against the dismissal of lawsuits by the Auchan and Atac chains to invalidate antimonopoly watchdog acts stating that the stores violated the trade law, the court's spokesperson told the Russian Legal Information Agency (RAPSI).
Auchan was established by Gerard Mulliez in 1961. It has a network of some 1,200 stores operating in 13 countries. Auchan has been operating on the Russian market since 2002. Its Russian chain counts more than 40 super stores.
ATAC comprises the Atac and the Simply Market chain. It is part of the Auchan group
Auchan and Atac requested the court to invalidate the decision and the order of the Federal Antimonopoly Service, which found in 2010 that the companies were creating discriminating terms when entering into contracts with bread-baking plants.
The commercial court invalidated the companies suits on August 12. Atac appealed the decision.
The service analyzed the contractual practice of the bread-baking plants, which increased prices in July and August 2010. It further said that the terms of contracts between plants and chain stores do not comply with the trade law .