Lawsuit filed by Auchan against antimonopoly watchdog postponed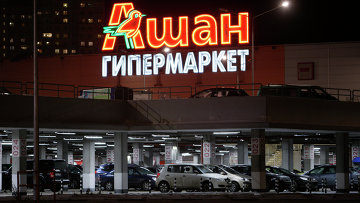 18:31 03/06/2011
MOSCOW, June 3 - RAPSI, Sergei Feklyunin. The Moscow Commercial Court has adjourned hearing the lawsuit filed by Auchan and Atac against the Federal Anti-monopoly Service (FAS) until July 13, the court told the Russian Legal Information Agency (RAPSI). Auchan and Atac seek invalidation of the watchdog's judgment that the two retail chains have violated trade laws through their contracts with bakeries.
The postponement was requested by Auchan and Atac, in order to provide them time to produce additional evidence.
Auchan and Atac have contested a November FAS judgment that they had created discriminatory conditions through contracts they executed with bakeries. FAS declared that the contracts contained impermissible conditions, and ordered Auchan and Atac to rectify these contractual arrangements in accordance with the law.
Dmitry Khrushchalyov, a representative of Auchan Russia, told RIA Novosti that not a single factory had complained that Auchan or Atac discriminated against it or imposed unconscionable terms upon it.
Although the FAS identified violations made by the retailers, it decided not to launch administrative proceedings against them.
The Auchan international retail group was established in 1961 by Gérard Mulliez. It runs over 1,200 outlets in 13 countries. Auchan has operated in Russia since 2002, where it had 25 megastores as of June 2010.
Atac comprises the Atac and Simply Market chains of supermarkets and is a subsidiary of Auchan. It operates in France, Italy, Spain, Poland and Russia.